Congratulations to Edith Einspruch and Adrienne Messing, 2013–14 recipients of The Harry Gunther Service Award, which is presented to a deserving Beth Am member who has worked for the benefit of the Temple community in a way which would be considered "above and beyond."
The award was presented at the Temple Beth Am Annual Meeting on May 20, 2014.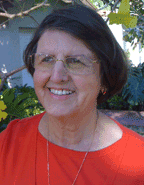 Edith Einspruch (left) has served on our Board of Directors and as a Vice President, and is still active on our Programming Committee, while serving on our Rabbinic Search team. She will be a new addition to our Beth Am Day School Board this year. Edith is a Torah Scholar and brings wisdom and warmth to the board room, the classroom and the sanctuary.
Adrienne Messing currently serves as Vice President of Events & Engagement, and has served on the Board of Directors for many years. She has been very instrumental in heightening the awareness of Tikkun Olam at Beth Am and has been a facilitator for our Atideynu program in the past. This year she helped orchestrate our wonderful Dancing With The Stars fundraiser.
This award is named for Harry Gunther, a wonderful man who made Temple Beth Am a high priority in his life. His widow, Ethelle, remained an active member of the Temple Beth Am family for nearly 60 years until her death in 2013.