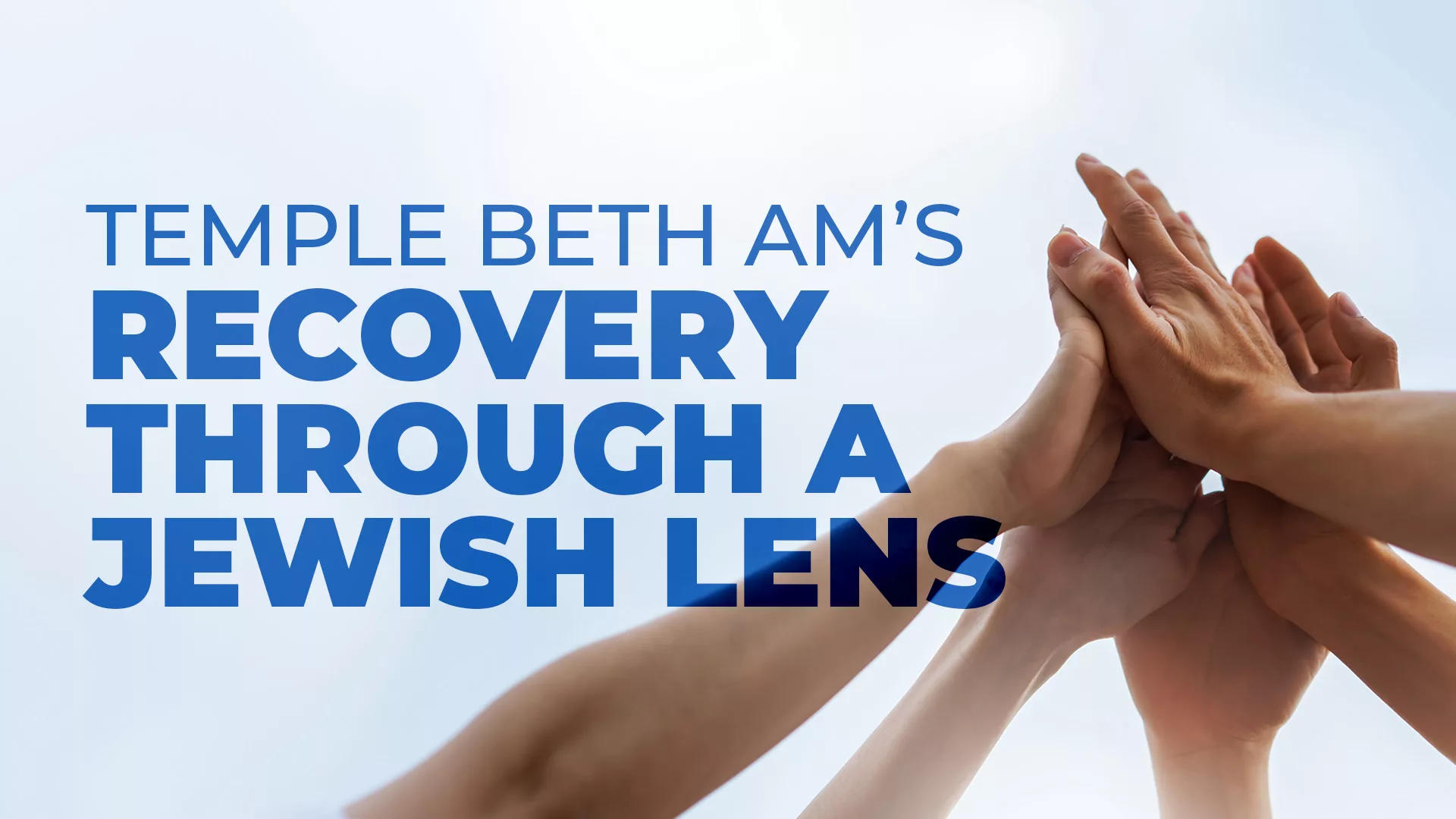 Recovery Through a Jewish Lens
Addiction Support Group for the Jewish Community
Recovery Through a Jewish Lens
Tuesday, October 17th at 7:00 pm
Jewish insights for living in the counterculture to "eat drink and be merry."
Addiction is a disease, and it's in the Jewish community. We are here to support recovery from addiction. We are working to eliminate the shame often felt by those struggling with addiction and their families. Through our education and addiction awareness programs, we strive to end the stigma, so all Jews can feel that they belong.
Recovery is strengthened through our support group and the exploration of Jewish traditions, wisdom, and texts. Our Addiction Support Group for the Jewish Community welcomes everyone who struggles with addiction and their loved ones.
Confidentiality is observed. Contact Mindy Robbin, [email protected] with any questions.
If you would like to participate via Zoom, please email Mindy Robbin.
Help is available to you; see the following resources:
Miami Recovery Project, www.miamirecoveryproject.org
Alcoholics Anonymous, Miami-Dade, www.aamiamidade.org
Narcotics Anonymous, www.namiami.org
Al-Anon (and Alateen), Miami-Dade, www.alanonsofla.org
Families Anonymous, www.familiesanonymous.org
JACS (Jewish Alcoholics, Chemically Dependent Person and Significant Others) 212-632-4600
SAMHSA (Substance Abuse and Mental Health Services Administration) National Helpline, 24 hrs. 1-800-662-HELP (4357)